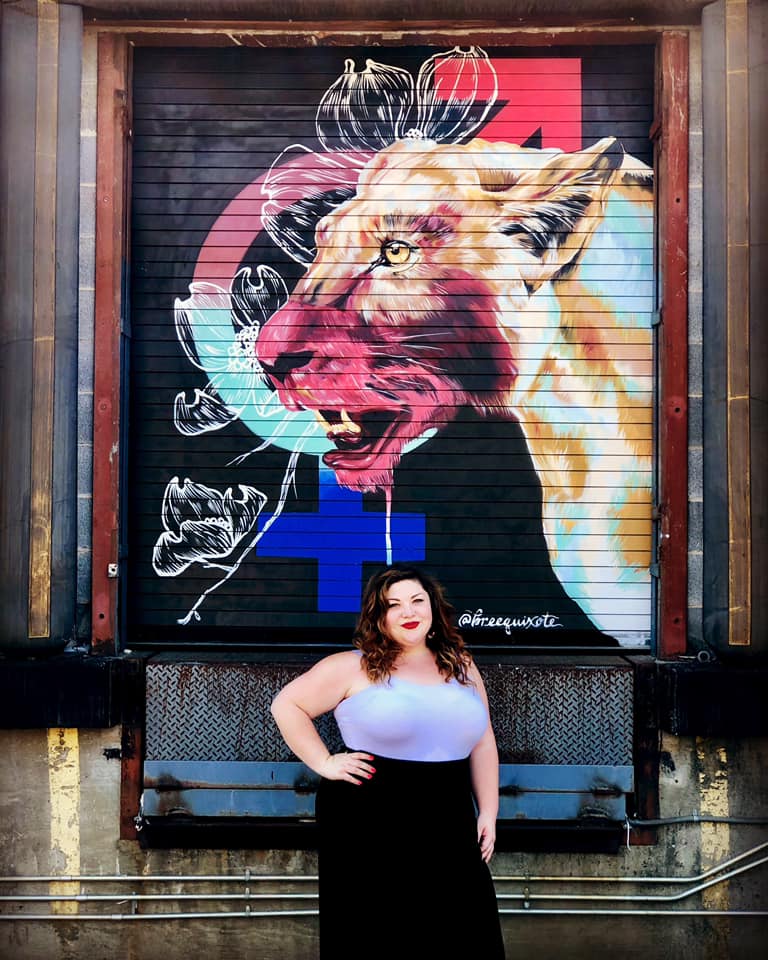 "War Paint Is Gender Neutral" -
Sponsored by Ladies To The Front, Living Walls Atlanta and Culture Labs ATL. Camp North End, 2019.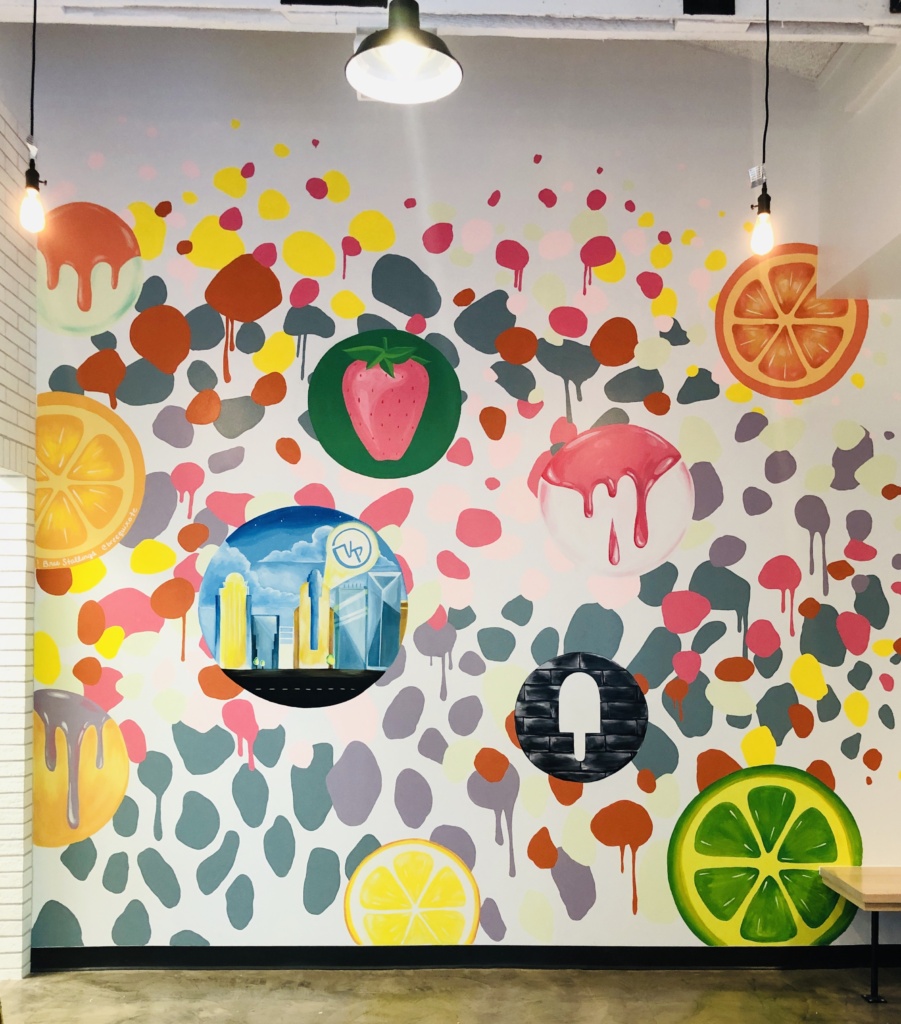 VeloPops,
Private Commissioned Mural, Matthews, NC. 2019.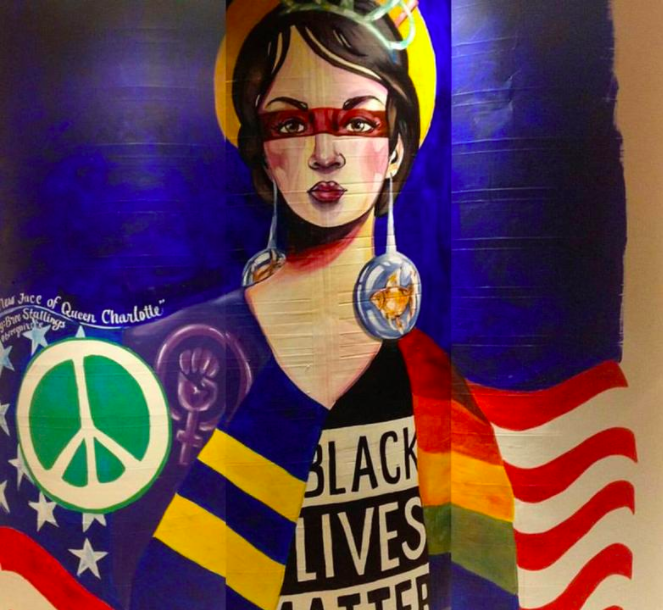 New Face of Queen Charlotte, 10' diameter column, commissioned by the Blumenthal Performing Arts Center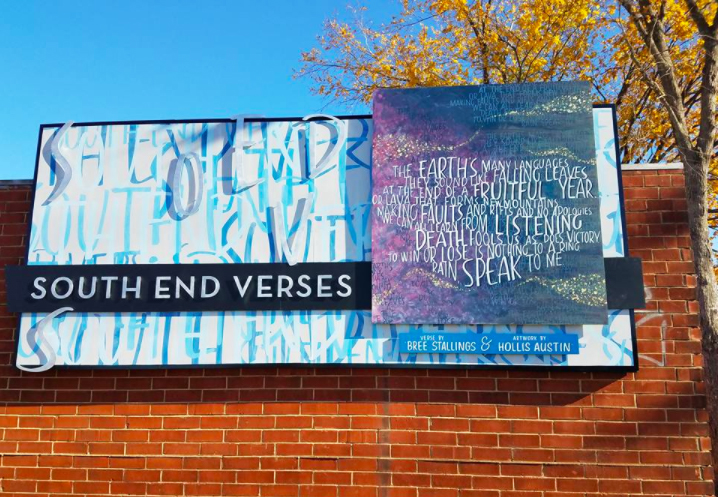 South End Verses, installation on side of C3 Lab, commissioned by South End Arts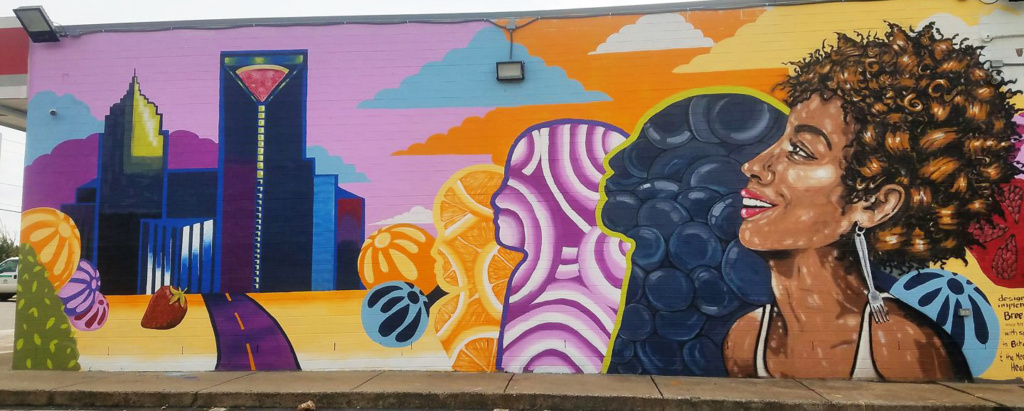 Skyline Superette - Mural commissioned by the Mecklenburg County Health Department, 2017.

Wrap Way mural, privately commissioned. 2018.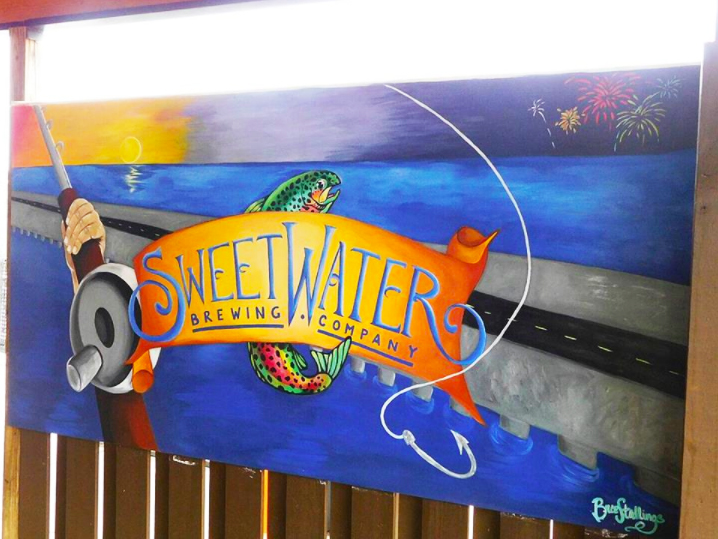 Sweetwater Brewing, privately commissioned mural, 2016.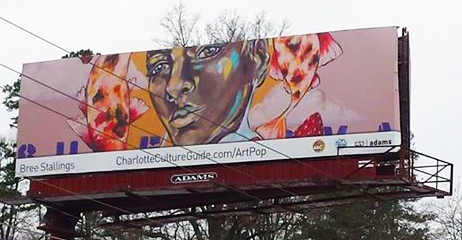 Supernova, ArtPop billboard, as awarded in part by the Arts + Science Council, 2015.