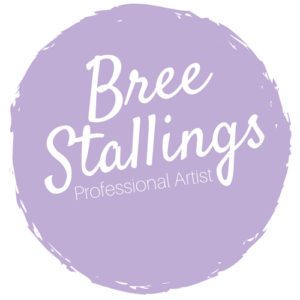 Artist, Poet, Creative Consultant and Creator of Opportunities...
info@breestallings.com
www.breestallings.com
980 • 329 • 4466
2525 Distribution Street
Charlotte, NC 28203
Education:
Bachelor of Arts at Queens University of Charlotte
Major in Studio Art – Painting with Concentration in Creative Writing
Cum Laude with Honors Thesis
Selected Exhibitions and Shows
2018:
Blessing Box Campaign, The Knight Gallery at Spirit Square
ArtFields, the R.O.B., Lake City SC
Reactions of Resistance, UNCC Rowe Gallery
2017:
Things With Wings, solo show Haylo Arts Lounge
2016:
Roots and Wings, duo show Gallery 27
Pencils and Pixels, group show Watkins Gallery
Spirit Animal Idioms, solo exhibition, Le Meridien
Faculty Show, Community School of the Arts
2015:
Small Works Invitational, Brick Row Gallery
Self-Curated Show, Women Centered Art
Curated Shows:
This Is Art|This Is Public Health, 2017-2018, Queens' Watkins Gallery
Disappearing Frogs Project, Charlotte Art League – 2014
Modern Poverty, Watkins Gallery --2013
Art Publications:
Borgen Magazine, Full Interview of Modern Poverty
Media Coverage and Write-Ups also in:
My City Magazine, NPR, Creative Loafing, Society Charlotte,
Charlotte Observer, Lincoln Times, Gaston Gazette and Charlotte Culture Guide
Poetry Publications:
Charlotte Viewpoint, Three-Line Poetry, Art Station Anthology,
Signet Literary Magazine, Indigo Rising, Thumbprint Java,
A Woman's Views on an Immigrating Charlotte and Queen City Cultural Calendar
Teaching Experience:
The Learning Lab, Founder and CEO
Through the Lens, Grier Heights Community + The Light Factory, Project Manager/Lead Teacher
Behailu Academy, Lead Teaching Artist/Community Arts Coordinator
Children's Home Society Network of North Carolina, Workshop Facilitator
Community School of the Arts, Primary Adult and Teen Group and Private Instructor
Get Ready With Words, Preschool Arts and Language Coordinator
Levine Jewish Community Center, Senior Citizen Beginner and Intermediate Acrylic Instructor
Project Scientist, Fine Arts Instructor
Public Art:
2018:
Wrap Way, Privately commissioned mural
Matthews Community Center + McDowell Art Guild, commissioned by the City of Matthews
OT Foods, mural commissioned by the Mecklenburg County Health Department
Rising & Falling, permanent installation, City of Huntersville
2017:
Skyline Superette, mural commissioned by the Mecklenburg County Health Department
The New Face of Queen Charlotte, Knight Theater commissioned by Blumenthal Performing Arts
Made In Mooresville, Historic Downtown Mooresville Mural
Community Silhouettes, Communal, Interactive Public Art, sponsored by the Arts & Science Council
2016:
Supernova, ArtPop billboard for Adams Outdoor Advertising
SweetWater Brewing, Privately-funded and displayed mural
Pinewood Elementary, Commissioned Community History & Engagement Mural
Durham Civil Rights History Mural, contributing artist
Special Achievements:
Selected as one of 15 juried ArtPop recipients, winning a billboard for the painting SuperNova for the entirety of 2015.
Key Note Speaker for the Second Annual Pearls for Creative Healing's Strand of Pearls Luncheon to benefit and honor domestic violence survivors.
Body painted for the Nouveau Sud Dance Collaborative Performing Group at the International Breaking Convention at its inaugural year in Charlotte.
Helped Project Art Aid write grants and crowd-fund nearly $25,000 for local, grass-roots artists' initiatives.
One of 20 national artists selected for Artists Campaign School in Detroit, sponsored by Fractured Atlas, for creatives interested in running for political office.
2017 Winner of Outstanding Leadership in the Arts award presented by the Arts Empowerment Project.
2018 GOLD Alumni in the Community winner for Queens University of Charlotte.